Buying a Backyard Zip Line is the Smartest Thing You Can Do This Summer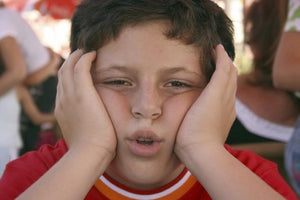 Yes, summer is the time for vacations - the beach, the sun, the long lines of traffic (hah) but what about all of the other days that you're home? What are your kids doing, asking you if you think they can make the most annoying sound ever? You try to send them outside but they come right back in asking for their IPad.
"What are we doing today..........?"
You can overcome this!
Buy a backyard zip line
. Zip lines are cheap, only about $200 and they are worth every single penny. Anyone with kids knows that they need to be active 24/7, moving, jumping, asking questions, climbing walls, you know what I mean. Having a
zip line in your backyard
means that your kids will never get off of it. It means that they will play and laugh and smile more than you have ever seen. You will be a magnet for every kid in the neighborhood, all of them trying to be friends with your kids because the zip line is so cool. It means that your kids wont be sitting on the couch playing video games and complaining of boredom. Putting a
zip line in your backyard
will make you happier because when your kids are happy, you are happy.