ZLP Zip Line Kit Installation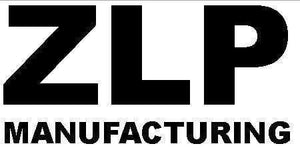 Depending on which zip line kit you purchase, the installation on your zip line will vary. For the ZLP zip line kits (200-500ft) you will need to use a Zip Line Tensioning Kit on install, this comes with the kit. This handy device is a life-saver when it comes to setup and installation.
For the installation of the ZLP zip line kits:
Your first step will be to set up the main cable by extending both Turnbuckles and attach them to your anchors with the Cable Slings. You will be stretching the cable from one turnbuckle to the other.
Step A: Attach the looped end of the main cable to the turnbuckle on which ever end is the least accessible.
Step B: Unwind the cable to the opposite end, pull it as tight as possible (by hand), and attach your come-along  to the cable.
Step C: Crank the tensioning device until the cable hangs near the desired height.
Step D: Bring up the slack end of the cable, and fix it to the other turnbuckle using your Cable Clamps and Thimble as shown in the diagram below. Position the clamps so the U-bolt is against the folded-back end of the cable.